HOLIDAY HOME SELLING TIPS
There are a few advantages to selling your home during the holidays. Buyers shopping for homes this time of year tend to be more serious, and because fewer homes may be on the market, there's less competition. Frontdoor.com offers several tips to attract buyers during this busy season.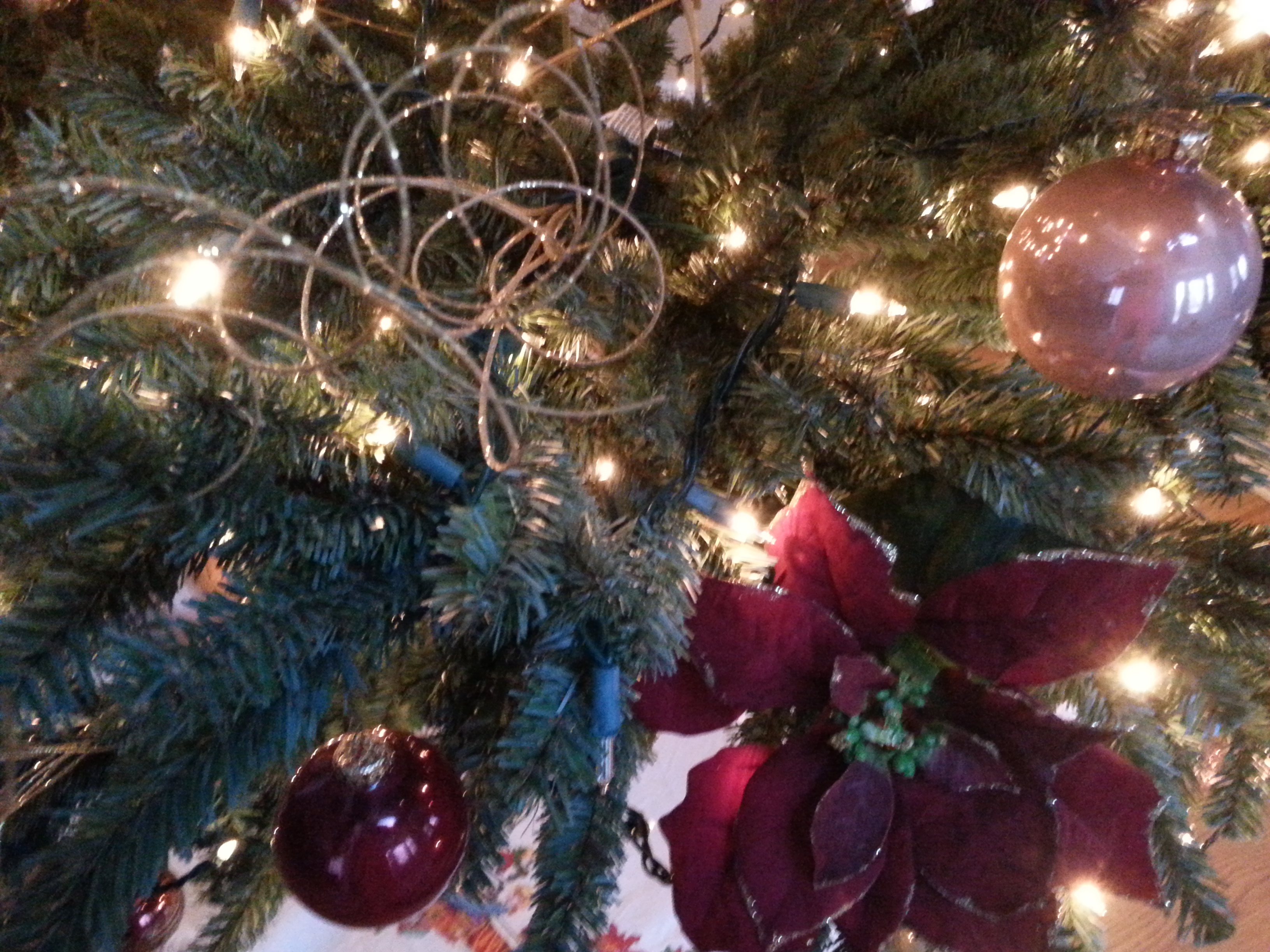 Don't go overboard on holiday decorations. Large decorations can make your home seem smaller and they can distract buyers. If you choose to decorate, opt for fewer and smaller items with a general winter theme.
Hire a reliable real estate agent. Ask family and friends to recommend a Certified Residential Specialist (CRS) agent who will work hard for you during the holiday season.
Seek motivated buyers. Individuals shopping for a home during the holidays must be highly motivated. Target buyers who need to move soon, such as people relocating for jobs, college students and university staff on break, and investors on tax deadlines.
Price the property to sell. No matter what time of year it is, a home that's priced appropriately for the market will attract buyers.
Pay attention to curb appeal. Maintaining your home's exterior is just as important in the winter as it is during any other season. Touch up the paint, clean the gutters and spruce up the yard. Also keep buyers' safety in mind by keeping stairs and walkways clear of snow, ice and leaves.
Make your home cozy and inviting. When showing your home, crank up the heat, play soft music and offer homemade holiday treats. It will encourage buyers to spend more time in the home, which gives them a chance to admire its best features.
PREVENT IDENTITY THEFT
Tis the season for holiday shopping, but it's also the season for holiday thievery. The Identity Theft Resource Center (ITRC) in San Diego, Calif., estimates that 15 million people are victims of identity theft every year. The not-for-profit group reports that it gets more calls about lost and stolen wallets and purses during the holiday season than at any other time of the year. To make sure identity theft does not spoil your holidays, the ITRC has several tips for safeguarding your personal data.
Never share your social security or credit card numbers in a public environment. Instead of verbally sharing requested sensitive information, write it down for the clerk, then take the slip of paper home with you. Also: when talking on your cell phone in public, don't give out any personal information that could be overheard.
Keep store receipts in your wallet, not inside the bag with your purchase.
Carry only what you need when shopping, and keep purses, backpacks and bags zipped or fastened shut to deter pickpockets.
Use debit cards judiciously or leave them at home — they are a direct link to your bank account. By using credit cards instead, you can review the billing statement afterward and dispute any suspected fraudulent activity.
When shopping online, print out the Web page describing the item(s) you ordered, as well as any email messages and contact information for the online seller.
Do not provide your social security number, birth date or mother's maiden name in an email or within a website.
Make sure the latest anti-virus software is installed on your computer before shopping online.
FAST FACT > > > > > > More than 35 million homes in the U.S., representing 40 percent of all homes, have one or more health and safety hazard.* Source: National Center for Healthy Housing Report, October 2013
HOME SHOPPERS VALUE ENERGY EFFICIENCY
Homes with energy-efficient and environmentally-friendly features are more important to prospective buyers than other features, according to the NATIONAL ASSOCIATION OF REALTORS® (NAR) 2012 Profile of Home Buyers and Sellers. Nine out of 10 recent home buyers say that heating and cooling costs were somewhat or very important when considering a home for purchase. Nearly four out of 10 buyers say a home's heating and cooling costs were very important when shopping for a home, followed by energy-efficient appliances and lighting, each at 24 percent.
Buyers in the North and South regions of the country placed a greater importance on heating and cooling costs, most likely due to more extreme temperatures in those areas. Also nearly 60 percent of buyers who purchased homes built in 2011 said HVAC costs were very important, compared to less than 30 percent of owners whose homes were built before 1910.
"Going green has proven to be more than a trend; many people now seek out this way of living and want homes and communities that are more resource efficient and sensitive to the environment," says 2013 NAR President Gary Thomas. "As energy savings and green building features are becoming more important to buyers, sellers and businesses, it comes as no surprise that consumers are placing a higher value on properties with those features."
DID YOU KNOW? Approximately 35 percent of candle sales occur during the winter holiday season.* Source: National Candle Association
HOME SEARCH Did you know you could search for homes on our web site? Simply click on the "Home Search" button at the top of the page, or use the "Property Search" window along the left-hand side panel. You can search by zip code, price range, area, MLS #, etc.

REMEMBER, if you are considering buying a home, either new construction or resale, we can help you as your Buyers Agent. As your agents, we will protect and defend your interest and advise you throughout the entire process. The agents that sit in the model homes represent the builder/seller, they do not represent you. And, the builder pays the commission! There's no cost to you! Give us a call to find out how we can work for you!

If I can be of help to you in either buying or selling real estate in the Charlotte Metropolitan area, please contact me, Debbie Arriero. In the meantime, please check out these resources:
Have a GREAT day!

Debbie

Arriero Realty – "Treating You like Family."

Visit us on Facebook – www.Facebook.com/CarolinaHomes
Debbie Arriero, Office (704) 451-3895, www.arrierorealty.com, https://twitter.com/UNC_NCSU_Mom
BROUGHT TO YOU BY YOUR REALTOR®, A Member of the Council of CERTIFIED RESIDENTIAL SPECIALISTS